On January 31st 2020, Stan Cho, Member of Provincial Parliament (MPP) and Parliamentary Assistant to the Minister of Finance visited the BDDC. The BDDC was introduced by the Dean of CEPS, Professor Mary Wells, accompanied by Daniel Atlin, Mellissa McDonald, and David Mullock. An overview and tour of the BDDC was given by Professor Amar Mohanty and Professor Manjusri Misra.
More information about MPP Stan Cho and his role in Parliament can be found here: https://www.stanchompp.ca/stan.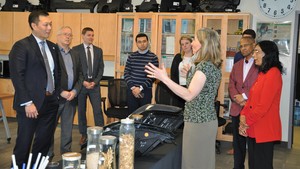 MPP Stan Cho and his colleagues are being welcomed and introduced to the BDDC by Prof. Mary Wells.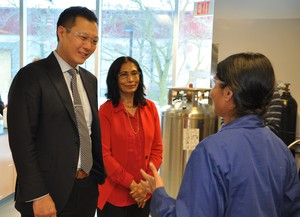 Prof. Misra giving MPP Stan Cho a tour of the facility.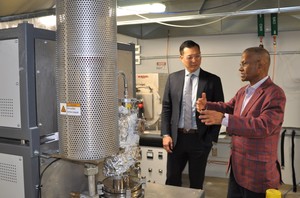 Prof. Mohanty showing MPP Stan Cho some of the equipment in the BDDC.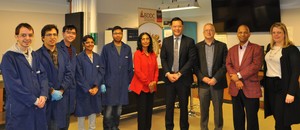 From left to right:
Thomas Balint, Benjamin Maldonado, Dr. Boon Peng Chang, Dr. Drupitha MP, Iftekhar Chowdhury, Prof. Manjusri Misra, MPP Stan Cho, Daniel Atlin, Prof. Amar Mohanty, and Mellissa McDonald