Dr. Murali Reddy was invited to be a guest lecturer on June 11th, 2019 at 2:30pm for a MSc level engineering class. Murali is an R&D Materials & Process Tech Specialist at Cpk Interior Products Inc., he is responsible for evaluating lightweighting solutions and functional resins for next generation automotives. Prior to Cpk, he has worked on bioplastics, biodegradation and biocomposites both in academia and industry. He has co-authored over 20 publications and has 2 patent applications on bioplastics and biocomposites. Murali received his PhD in Chemical Engineering from Royal Melbourne Institute of Technology (RMIT University) Melbourne, Australia and a Bachelor in Chemical Engineering from Bangalore University (India).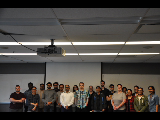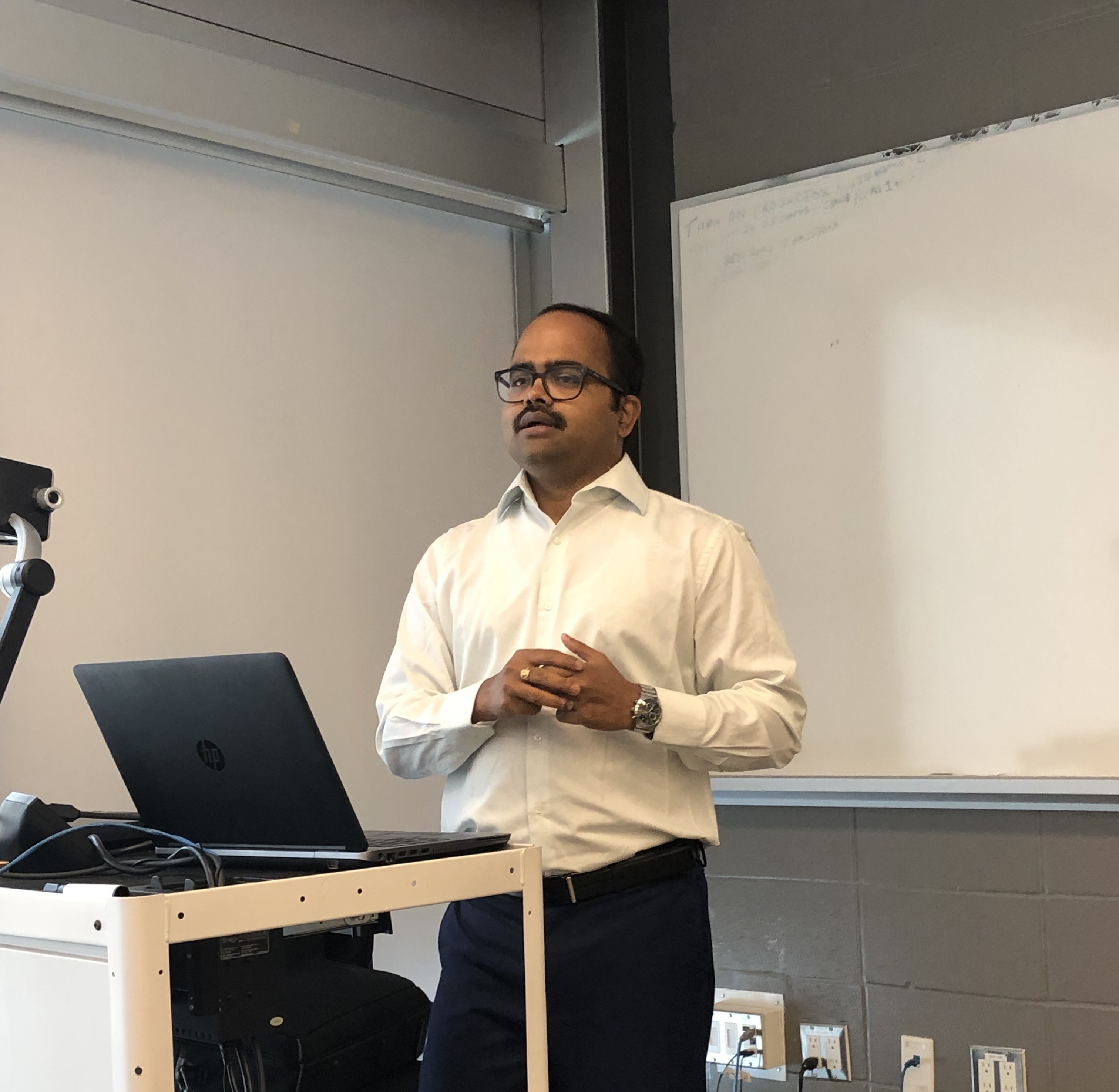 Dr. Murali Reddy giving his guest lecture.

Group photo of graduate engineering class and Dr. Murali Reddy.