On Wednesday July 3rd, 2019 Mr. Salil Arora from SABIC America's in the Corporate Sustainability Department visited the BDDC and presented on the topic of Life Cycle Analysis. Salil Arora brought along his wife and child for a tour of the facility.
Salil is a Sustainability Specialist in the Corporate Sustainability Department while also providing strategic support to SABIC America's sustainability objectives. He has over 10 years of experience working as a LCA Scientist and Project Manager. He has worked in a various sectors including Transportation Fuels, Industrial Chemicals, Food and Animal Feeds, Venture Capital, and Federal Research Labs. In his previous positions, he has evaluated sustainability of various products including transportation fuels, food ingredients, animal feeds, and industrial chemicals. From 2013 – 2015, he represented U.S. Animal Feeds Industry on a U.N. FAO Technical Advisory Group and developed guidelines for environmental performance of animal feed supply chains. Since 2010, he has been an active member of American Center for Life Cycle Assessment (ACLCA) and is a Life Cycle Assessment Certified Professional (LCACP). He has a dual Master's of Science (MS) degrees in Chemical Engineering and Environmental Engineering from Michigan State University.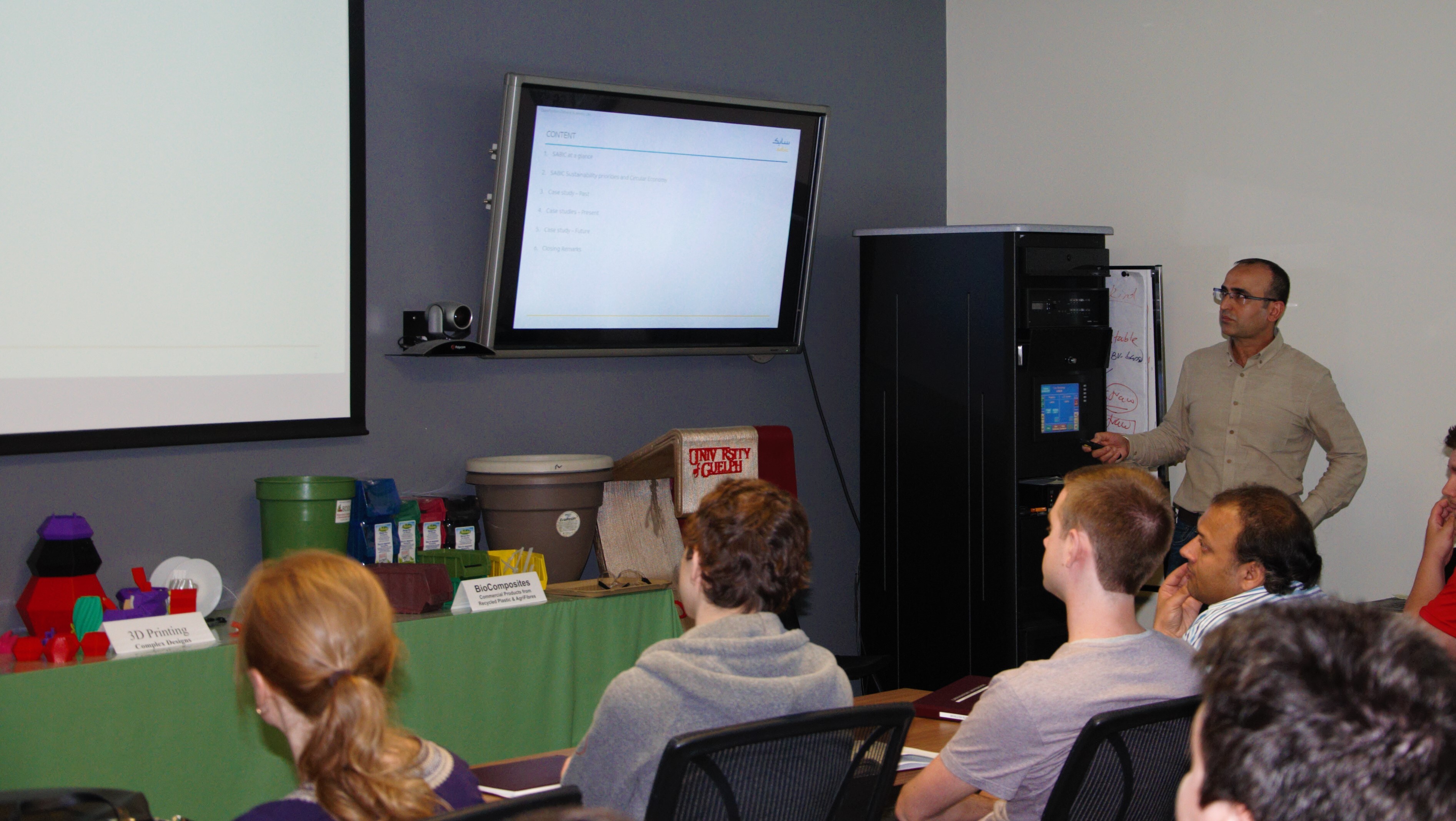 Salil Arora giving his guest presentation to BDDC researchers.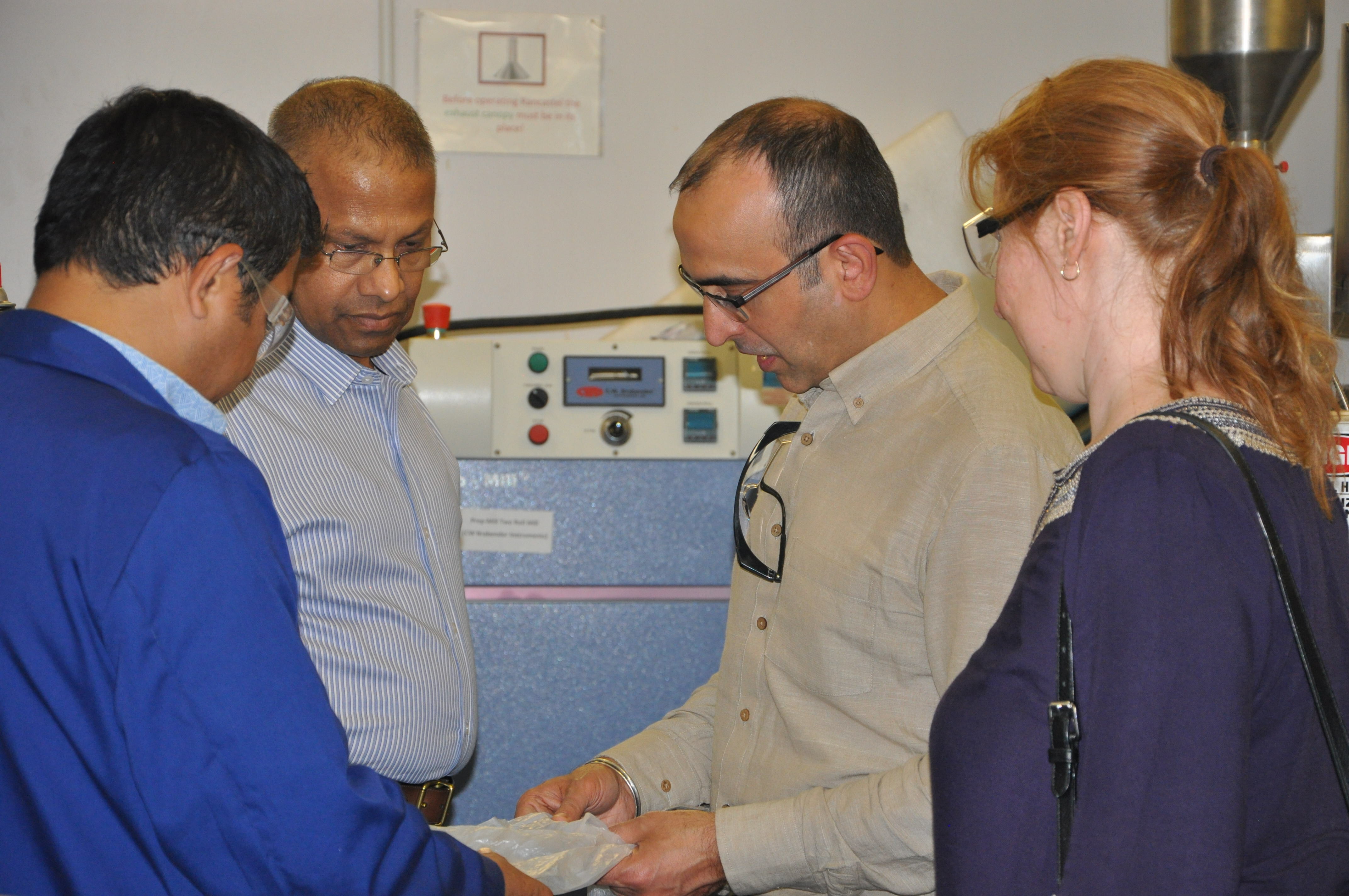 Salil Aurora, his wife, Dr. Mohanty, and Zack Jamha on the tour of the BDDC.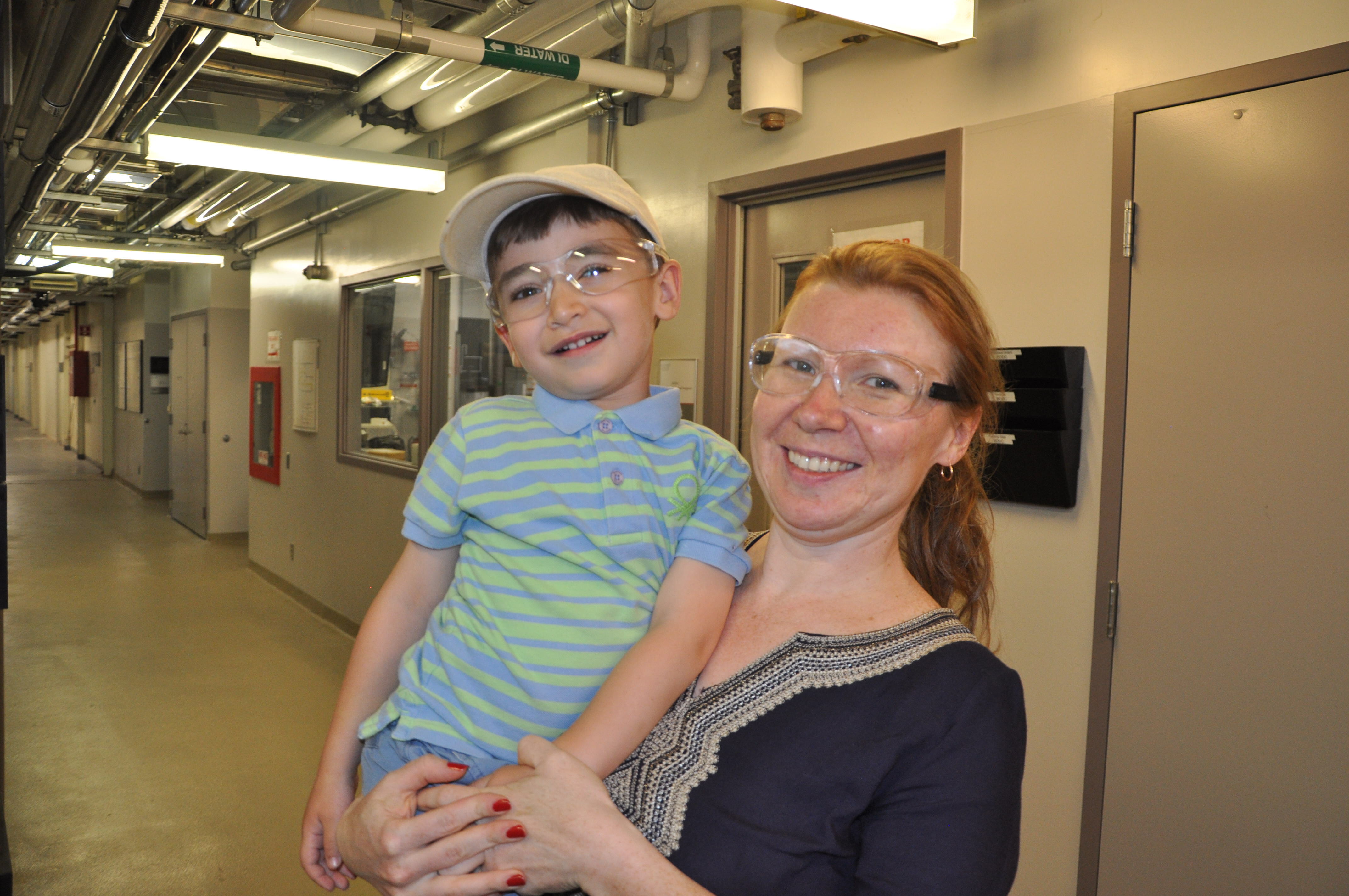 Salil Arora's wife and child.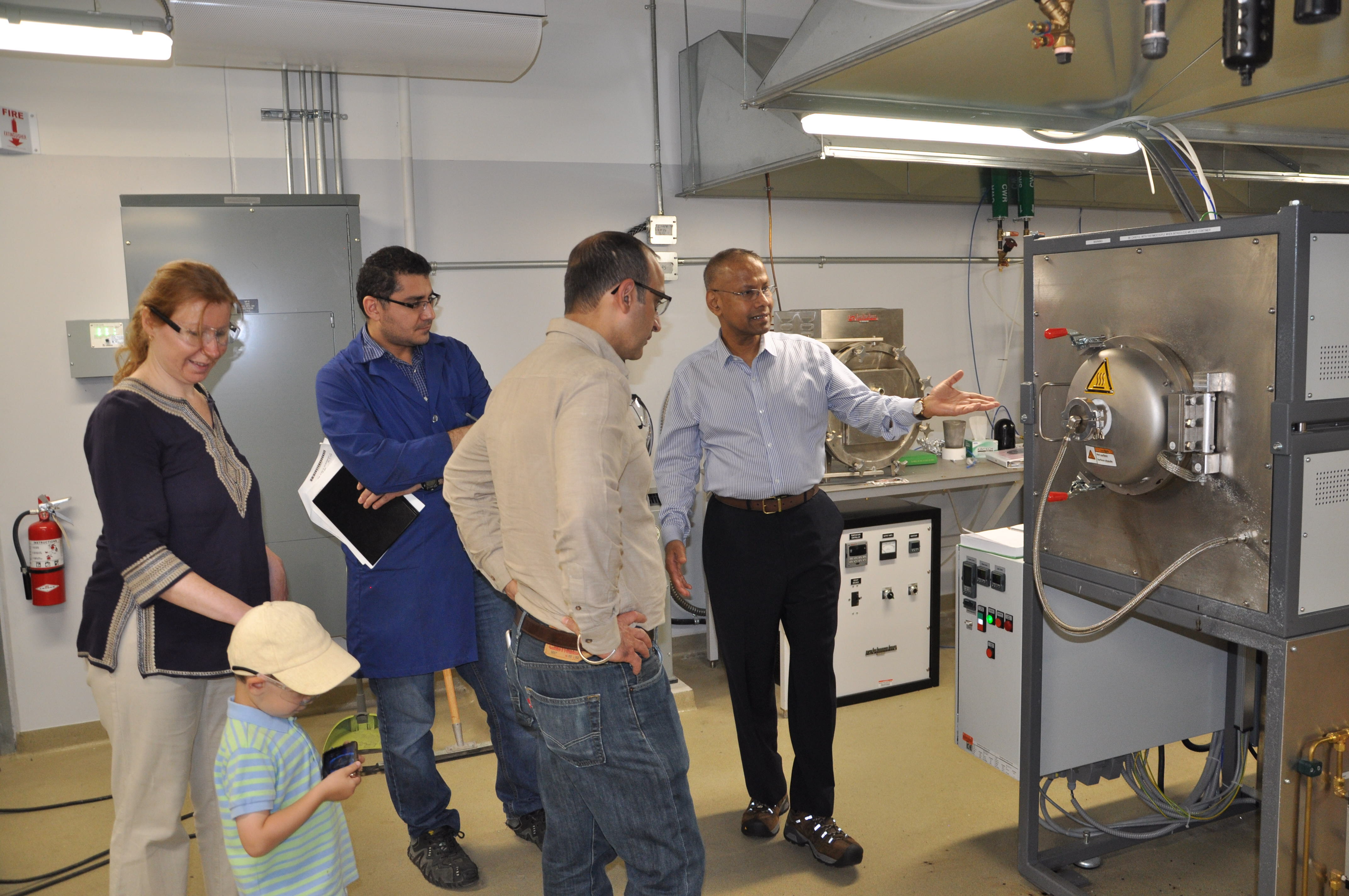 Dr. Mohanty showing equipment in the BDDC to Salil Arora and his family.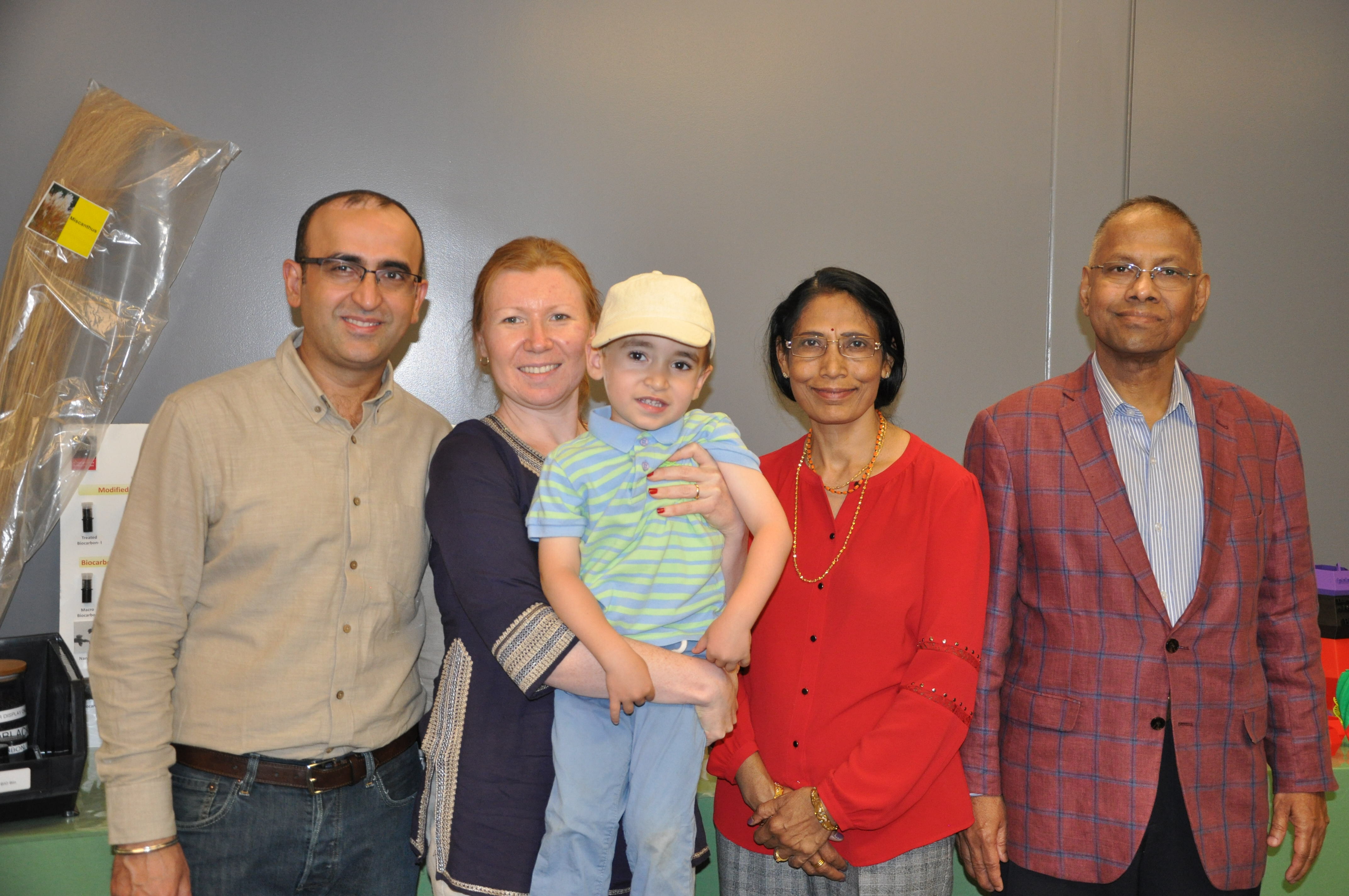 Group photo of Salil Arora, his family, Dr. Misra, and Dr. Mohanty.