On October 21st 2019, 12 members from the AVAC Group visited the BDDC. The AVAC Group is a team with industry and venture capital expertise, who invest in Ag Tech companies across the continuum of entrepreneurship based and are based in Calgary, Alberta. 
An overview and tour of the facility was presented by Professor Manjusri Misra.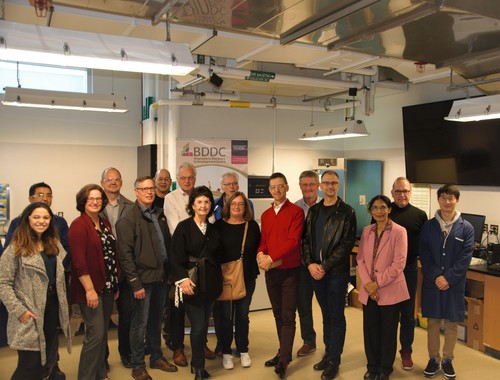 The group of AVAC Members who toured the facility.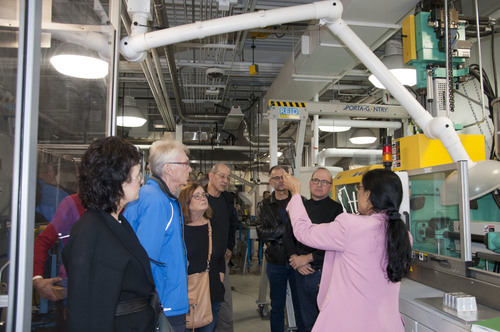 Dr. Misra giving the tour of the BDDC Laboratory.