The 7th BDDC Advisory Board meeting took place on May 9th, 2019 at the Bioproducts Discovery and Development Centre, University of Guelph.
The BDDC Advisory Board had the opportunity to interact with the BDDC researchers and receive an update of the various research projects being investigated. The Advisory Board was also given a tour of the newest addition, Phase 3, of the BDDC.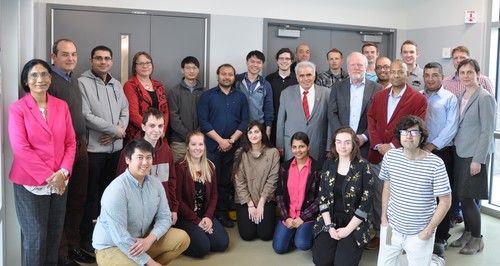 Members of the BDDC along with the following advisory board members: Steve De Brabandere, Stefano Gregori, Jim Grey, Rebecca Hallett, and Hamdy Khalil.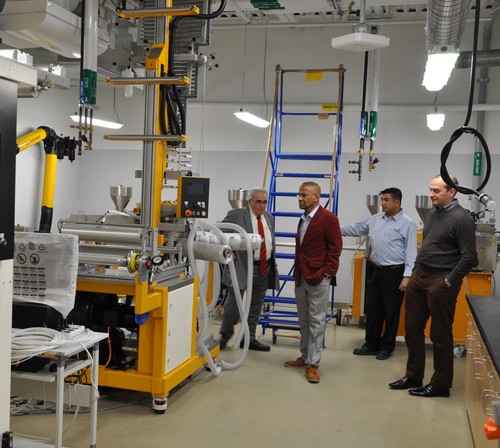 Professor Amar Mohanty giving a tour of Phase 3 of the BDDC.