The 23rd Annual Project SOY competition was held at the Government of Ontario building at One Stone Rd., where University of Guelph students from the main campus and the Ridgetown campus featured projects on their soy-based innovations. BDDC students from the undergraduate and graduate categories participated with their own soy-based projects.
Read more HERE.
BDDC graduate trainees, Bruno Bottega Pergher, Maisyn Picard, and Mateo Gonzalez de Gortari won FIRST place in the Graduate Category for their product Soyfit, an edible soy protein isolate.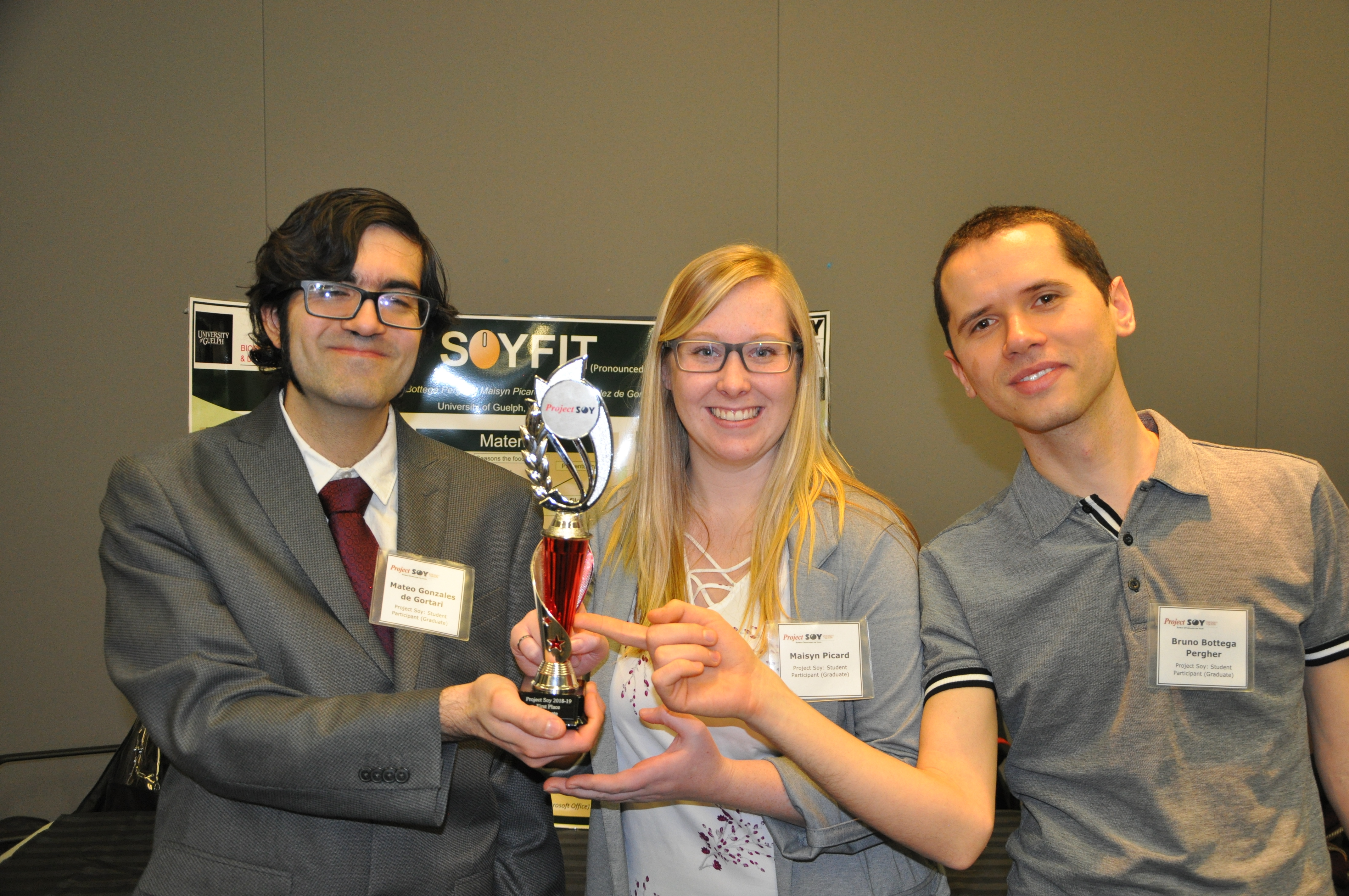 BDDC graduate trainees, Miguel Fuentes, Kjeld Meereboer, Mawath Qahtani and Gareth Chapman was awarded SECOND place for their biodegradable soy protein-based hygiene products, Soy Tips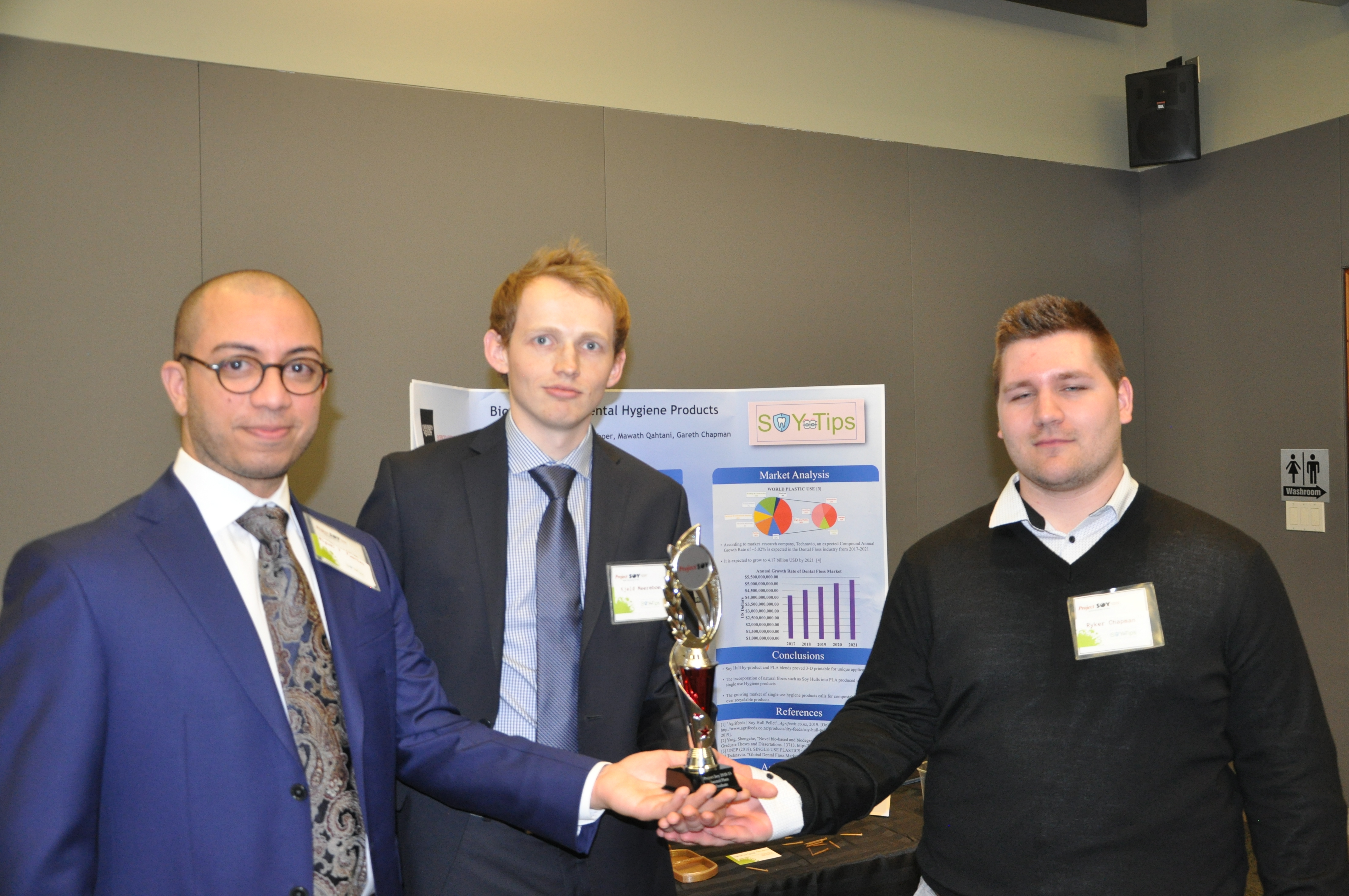 BDDC undergraduate trainees, Tara Allohverdi and Elizabeth Diederichs received THIRD place for their product, Soyscreen, a soy-based sunscreen.