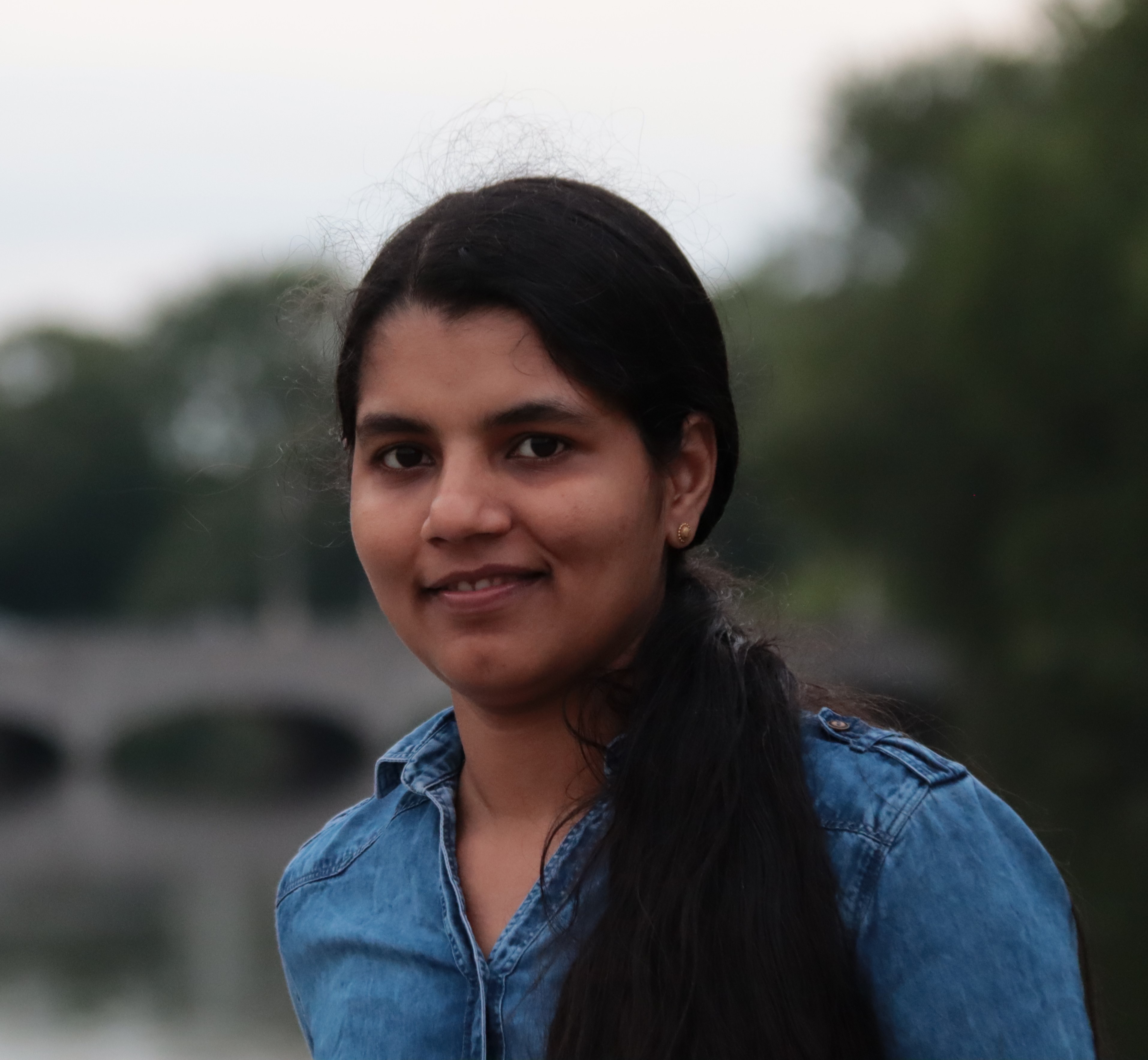 PostDoctorate Fellow
Dr. Drupitha MP
Drupitha MP received her Ph.D from Rubber Technology Centre, Indian Institute of Technology – Kharagpur in July 2018. During her research, she worked on TPU-PDMS Blend nanocomposites based on nanohydroxyapatite for tissue engineering applications. Her main research interests include synthesis of nanofillers, preparation and characterization polymer blends and nanocomposites, developing bionanocomposites for tissue engineering applications. 
Time Frame & Project:
March 2019 - Present: Natural rubber biocarbon composites
Education Background:
2013 - 2018: PhD in Rubber Technology: IIT Kharagpur, India
2011 - 2013: M.Tech in Polymer Technology: Cochin University, India.
2007 - 2011: B.Tech in Polymer Engineering: Mahatma Gandhi University, India.
Presentations:
MP, D., Smith, M., Abdelwahab, M., Misra, M., Mohanty, A. (2020) Reactive extrusion and performance evaluation of sustainable biocomposites from poly(3-hydroxybutyrate) (PHB) and agave fibre. Polymer Processing Society. Montreal, Quebec, Canada. May 31 - June 4, 2020. (POSTER)
MP, D., Rodriguez-Uribe, A., Misra, M., Mohanty, A. (2020) Effect of temperature on graphitization and morphological characteristics of biocarbon from distillers dried grains with solubles (DDGS). Polymer Processing Society. Montreal, Quebec, Canada. May 31 - June 4, 2020. (POSTER)
MP, D., Misra, M., Mohanty, A. (2020)Low rolling resistant eco-friendly natural rubber hybrid composite for tire applications. Polymer Processing Society. Montreal, Quebec, Canada. May 31 - June 4, 2020. (ORAL)
Smith, M., MP, D., Abdelwahab, M., Misra, M., Mohanty, A.K. (2019) Sustainable Biocomposites from poly(3-hydroxybutyrate) (PHB) and agave fibre: Reactive extrusion and performance evaluation. SPE Automotive Composites Conference & Exhibition (ACCE), Novi, Michigan, USA. September 4-6, 2019. (POSTER)