On June 13th, 2019 Jim Grey gave a guest lecture for a graduate engineering class at the University of Guelph. Jim received his degree in Chemical Engineering from McGill University. Since then he has spent his entire career in Agricultural processing. His background includes technical plant management and senior executive roles in Canada, the US, and Europe, all primarily with IGPC Ethanol Inc.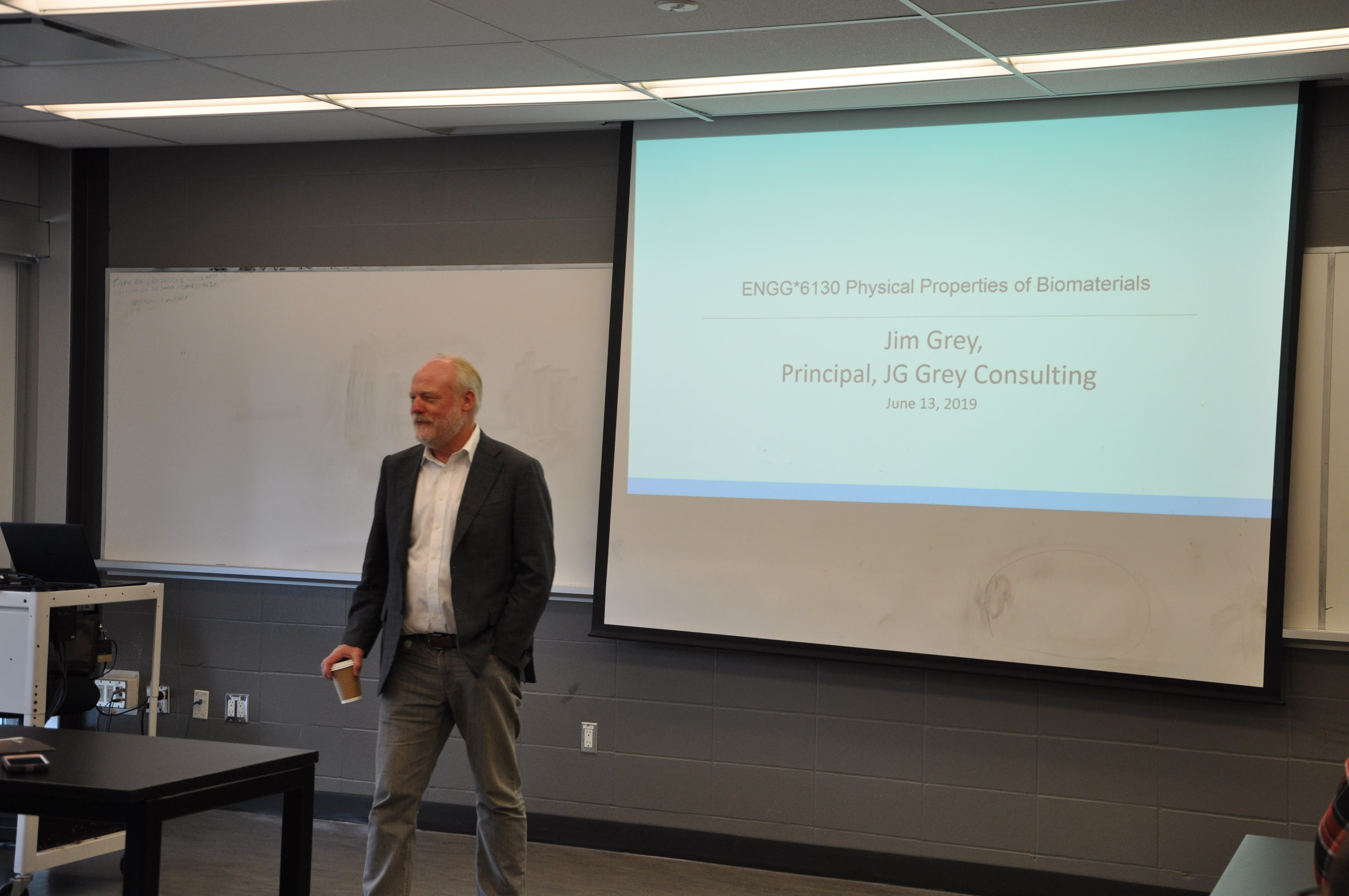 Jim Grey lecturing to class.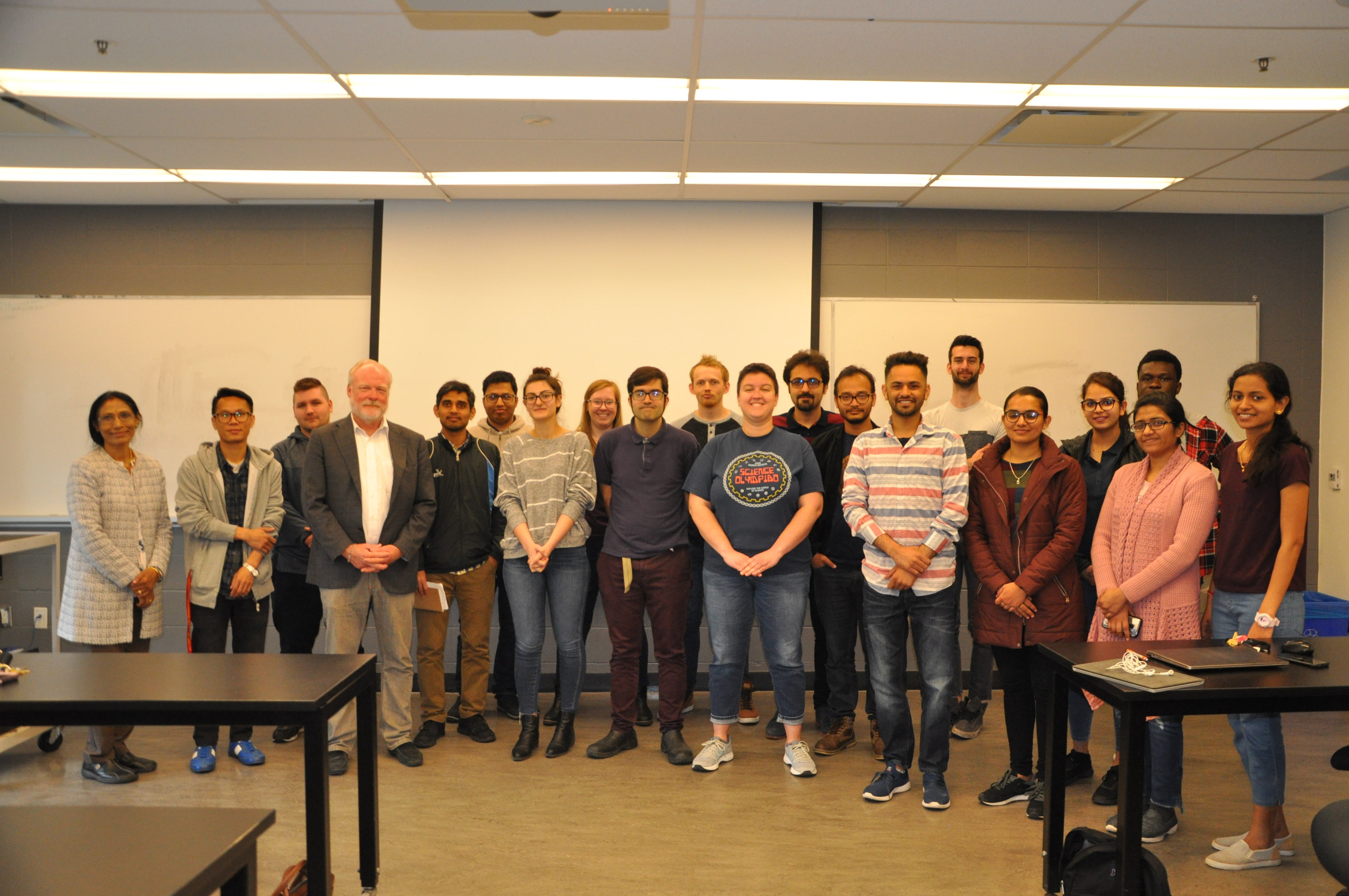 Group photo of graduate engineering class and Jim Grey.