On June 6th, 2019 the University of Guelph welcomed nine Agriculture and Agri-Food Canada (AAFC) delegates to the BDDC. An overview and tour of the BDDC was presented by the VP of Research, Dr. Malcolm Campbell, and PhD student Michael Snowdon.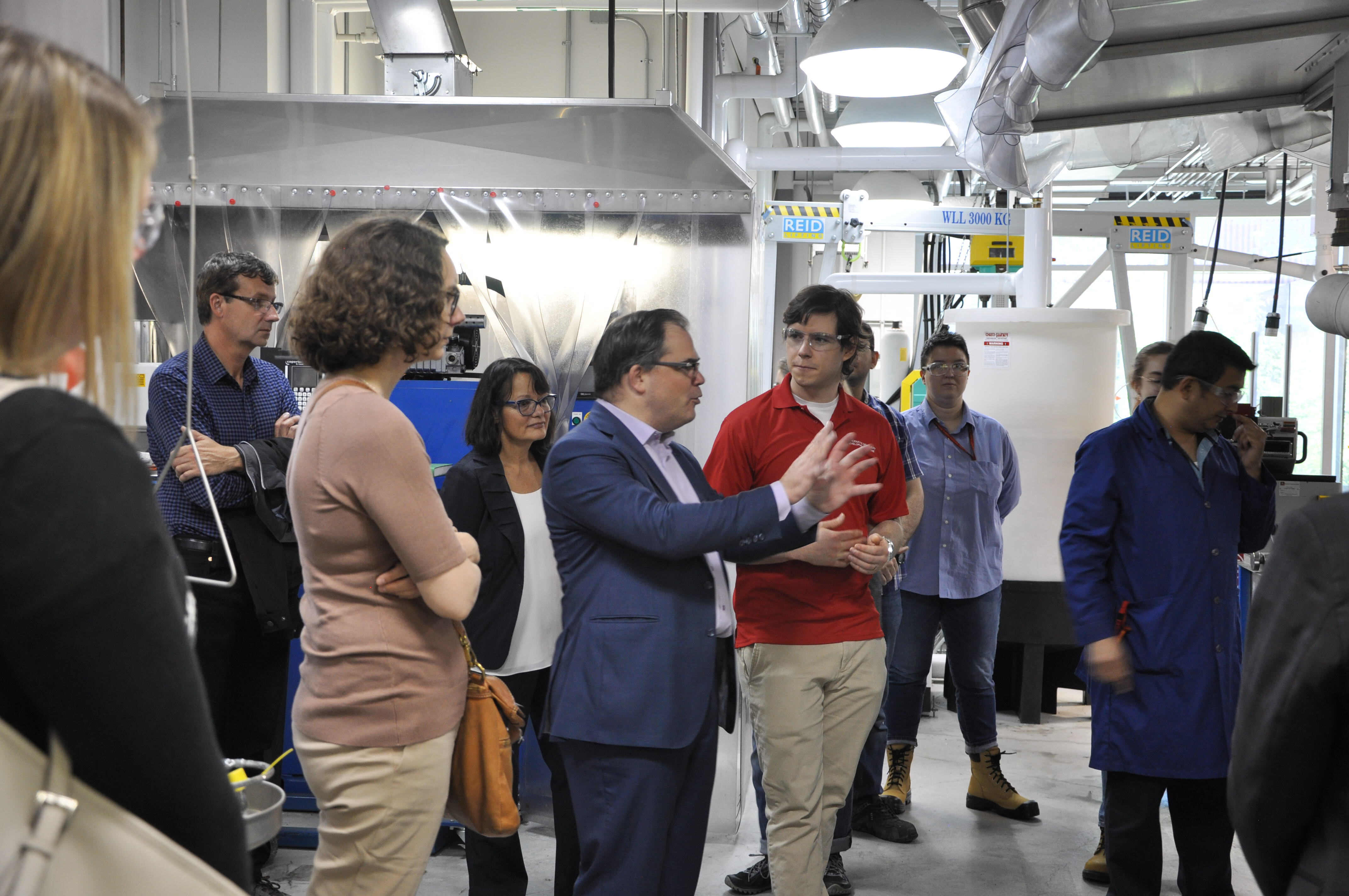 Michael Snowdon guiding the tour through the BDDC.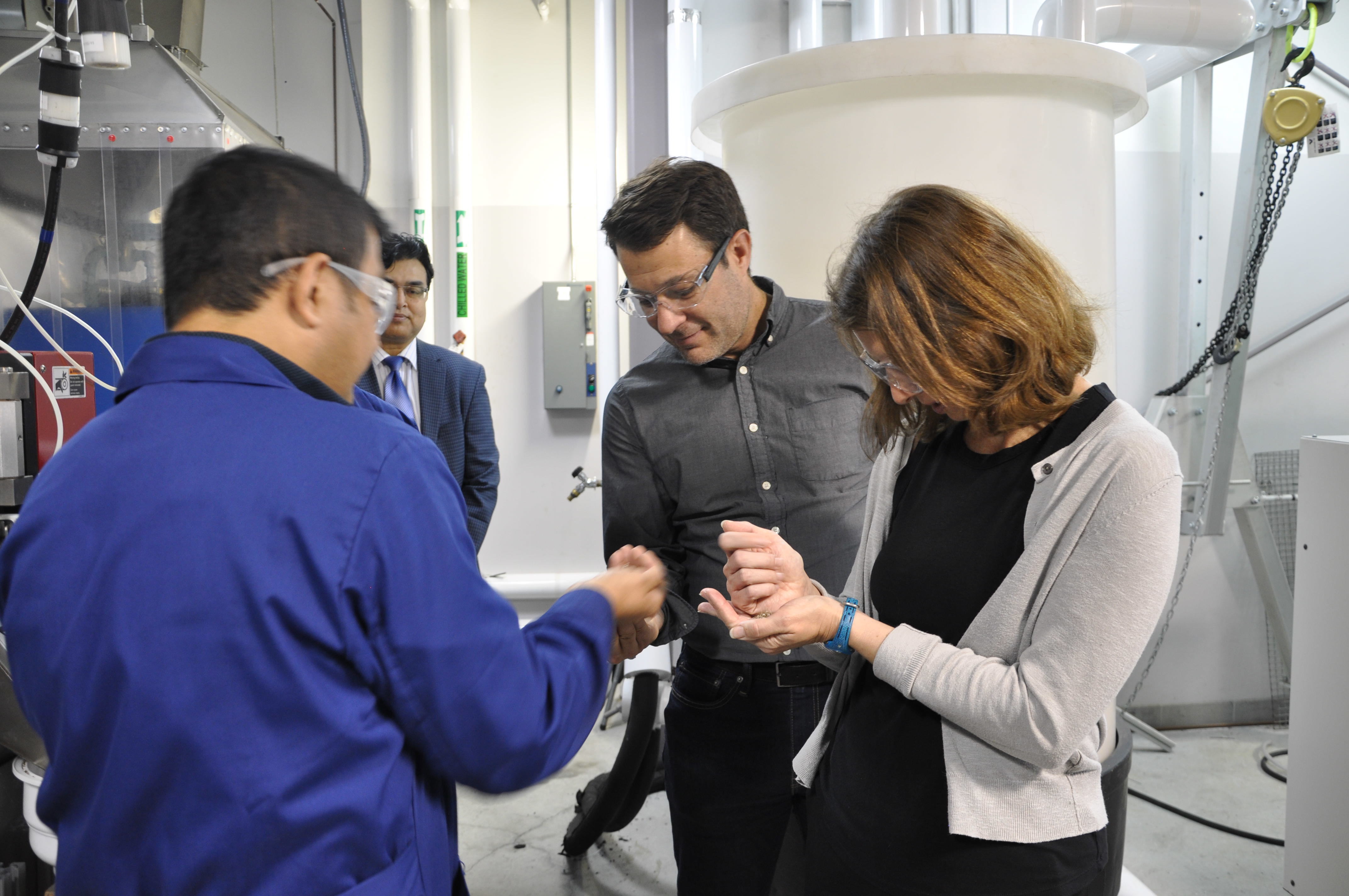 AAFC Delegates holding and learning about biodegradable materials.